---

Unwanted Animals: How Can We Help?

by Marjorie Dorfman

We all know that shelters do their best to house animals that are unwanted and neglected and they try to find homes for all creatures that pass through their very crowded doors. But what happens to those animals that are considered "unadoptable" either because they are unmanageable, too sick or too old? Are they just thrown away like yesterday's garbage?
---
An animal's eyes have the power to speak a great language.
~ Martin Buber

The answer, my friends, is not blowing in the wind as Bob Dylan so eloquently sang of social change four decades ago, but here in the hands of a few caring people who shall be featured below.
A Chance For Bliss (now known as Wind Song Animal Sanctuary) and Wellness Institute located in Penryn, California, is a very special place indeed. It is a refuge for old, sick and disabled animals that would otherwise be put to death at most shelters. Founders David "Woody" Bartley and his wife, Deanna, have become saviors for these animals that no one wants.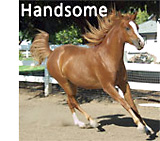 Their mission began quite innocently more than a decade ago when they adopted from a shelter a pair of elderly Boston Terriers named Chance and Bliss.
In Woody's own words:
"We were amazed at how grateful these two beings were. It was like they said thank you to us every day in a variety of ways."
This was the initial tug at the couple's heartstrings and the catalyst for opening a haven for old sick and disabled creatures of all sizes and shapes. Every animal that passes through their gates lives until it dies naturally, and so far, more than 170 animals have crossed the Chance for Bliss threshold; some surviving only a few days and others, like one dog, more than ten years in their loving care.
When this article was first published, 90 animals called A Chance For Bliss their sanctuary and their home. The population is as diverse as they come. As of this writing, they included: 24 horses, 22 dogs, eight pot-belly pigs, seven goats, seven ducks, five geese, five chickens, four rabbits, three cats, three sheep, two steers and one cockatiel.

The Bartleys offer a permanent home for animals whose lives are all too brief to begin with. As Woody says:
"Tenure is not important to us, just that each resident experiences dignity and love for every day they are with us."
The star of this grateful menagerie is, hands down, Mr. Homer Le Porc, who acts as the sanctuary's official "spokes-pig". Before coming to Chance For Bliss, the poor fellow was forced to live in a small box and was left there when his owners moved away. In retrospect, his abandonment proved to be the best thing that ever happened to him, as today he lives in freedom and serenity with the Bartleys.
Last year, the Bartleys fell behind on their mortgage payments and were in danger of losing their home and the sanctuary. Fund raising efforts helped to offset some of the $4,000 monthly food bill for the animal sanctuary. The bank also granted them a loan modification, which has significantly eased their financial burden.

In closing, perhaps the words of Woody himself will serve as inspiration for all those animal lovers and caretakers out there.
"If others could simply welcome one old or sick animal into their home and allow them to live out their lives in dignity and peace, it would make an extraordinary difference."
So what do you say?
If you can't introduce an animal to your household for whatever reason but would like to help and can manage a pledge of $10 per month, contact Wind Song at:
Wind Song Animal Sanctuary